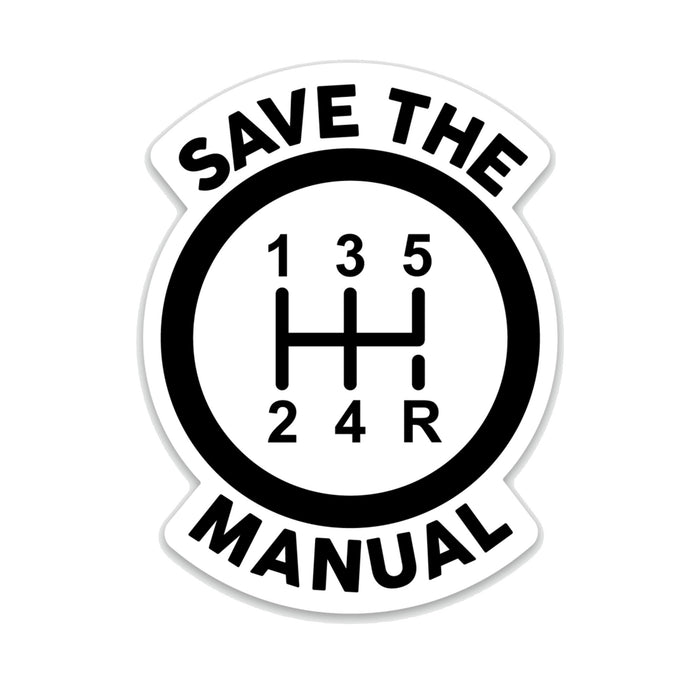 Save the Manual Decal
Original price
$4.95
-
Original price
$4.95
We need your help.  Our world is rapidly changing.  Flappy-paddle shifters, computerized drivetrains and worst of all, EVs are expanding their reach and infringing on the domain of the once proud and prevalent manual transmission gearbox.  With a small one-time donation of just $4.95 you can join our movement and bring awareness to this of travesty of mechanical injustice. 
Our decals are the best in the business.
These decals are a durable, weather-resistant vinyl sticker and are coated with a special laminate that protects them from exposure to wind, rain, snow, and sunlight. 
Put these stickers on your car, laptop or even your favorite mug or tumbler since they are dishwasher safe!

Measures approx. 3" w x 2.5" h
Note on Delivery Time
This item is made especially for you. Please allow 3-5 days prior to shipping. We promise, it's worth the wait!